We are reimagining what community support care can be, a reimagining rooted in ancestral healing, anti-racism, gender expansive frameworks and rematriation.
We are eager to embrace and root in a new structure of care work sustainability that centers our own thriving.
Let's build this together.

Active RLBC members lead, organize and participate in our projects and activities, including supporting the day to day running of the collective as well as offering full spectrum birthwork support to our community.
Some benefits of active membership include access to: 

Community mentorship


RLBC shared and virtual space - doula circle, co-working hours, peer mentorship, community garden etc.
Our online audience and community through social media takeovers and member features
Opportunities for community collaborations through the collective
Connecting with active members for support, referrals & resource sharing
Practice & entrepreneurial support with business, branding, client management etc
Working with RLBC clients and doula matching
Website directory listing
Direct referrals from community members for services such as placenta encapsulation, bodywork, overnight doulas etc.
Member Space - our virtual library of resources including all skillshare replays
Interested in becoming a collective member?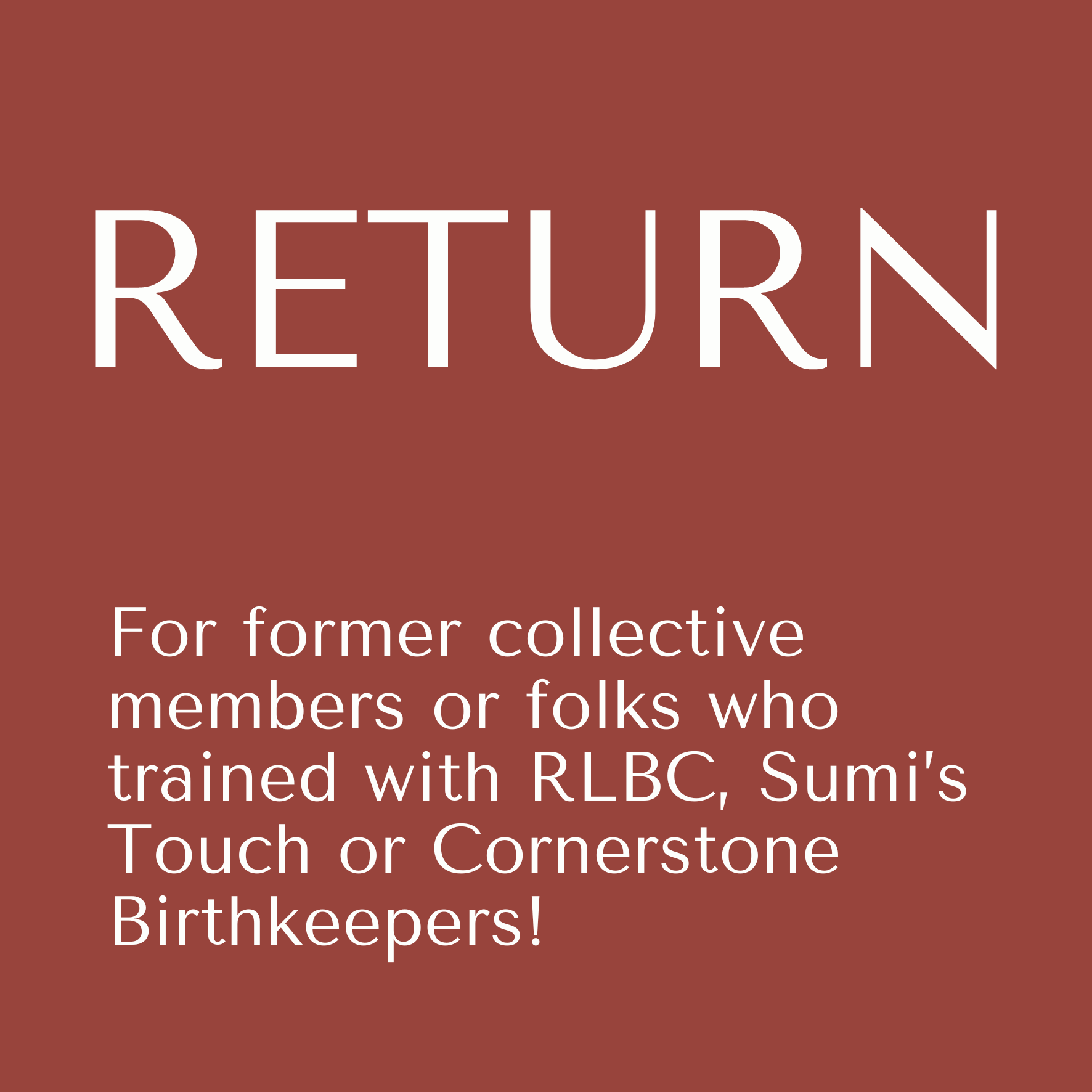 If rejoining or *
*if you trained to become a doula with RLBC, Sumi's Touch or Cornerstone Birthkeepers:
please complete this form
and then choose your active member type below.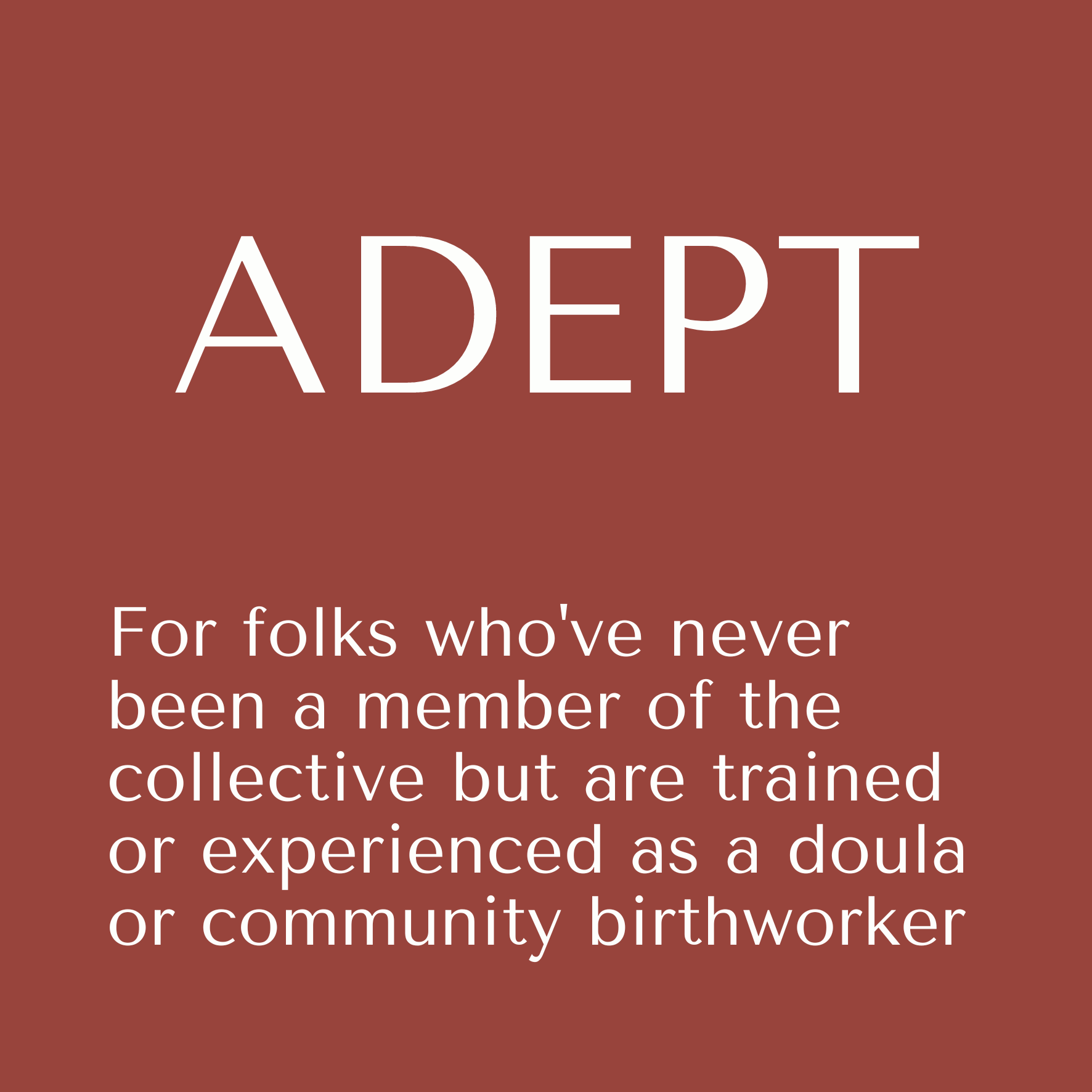 trained or experienced
If you have never been a member of the collective but you are trained or experienced as a doula: please
complete this form
and then choose your active member type below.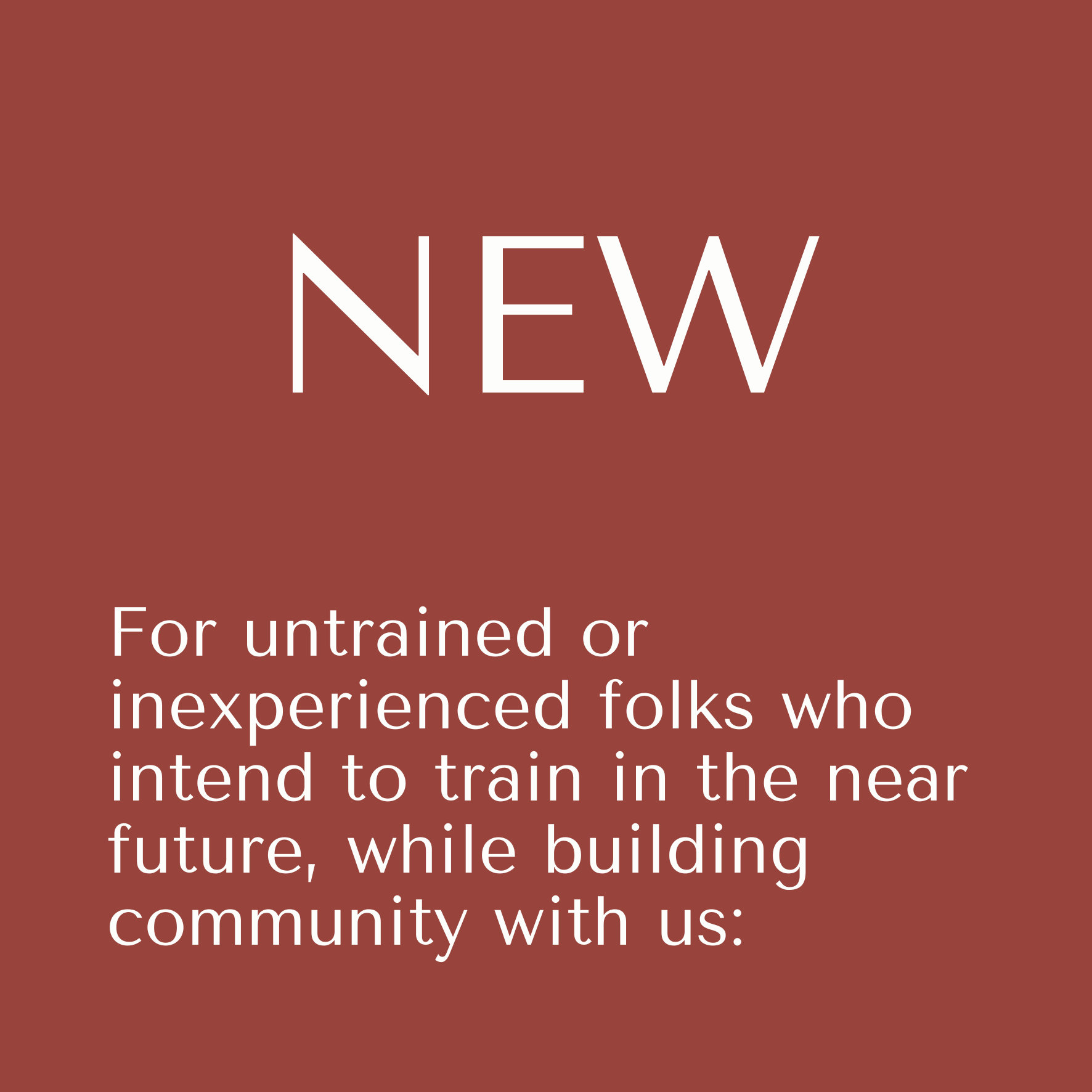 untrained or inexperienced
If you untrained or inexperienced but you wish to build community while you begin:
please complete this form
and then choose your active member type below for next steps once you're enrolled.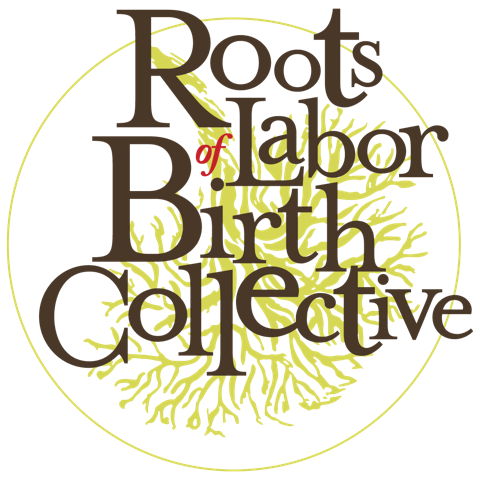 Everyone Deserves a Doula
Roots of Labor Birth Collective (RLBC) is committed to reproductive justice, and believes that everyone deserves a doula, regardless of one's ability to pay. When you hire an RLBC doula, you are investing in the wellness of the greater Bay Area birthing community.
We partner with Santa Rita Jail and Bay Area clinics who serve low-income and Black, Indigenous and people of color communities (BIPOC). We offer compassionate physical, emotional, and informational support to those members of our community who are most vulnerable to systemic oppression.
When you choose to hire an RLBC doula, your decision to work with us provides quality doula care to all birthing people, including those who are incarcerated, immigrants (regardless of their documentation status), survivors, low-income, trans*, queer, and/or people with disabilities.
Our member space & skillshare replays are hosted on Collective & ROOTS member Ajira's platform.
Ajira offers her space in the spirit of collaboration and community.